This year's Randstad Award for the most attractive employer in Switzerland has gone to Swiss International Air Lines, for the first time in the company's history. Just last year the company was in fourth place but has now made the leap to the top of the standings. That's why I interviewed Christoph Ulrich, Head of Human Resources at SWISS.
Mr. Ulrich, what (secret) recipe did you use to become the most attractive employer in the eyes of the Swiss people?
SWISS has always been a strong brand name. That is certainly a sturdy foundation upon which to establish yourself in the employer market. But a strong brand name alone is not enough to make an employer attractive. Different aspects play a role here. For example, it's clear at first glance what you're getting with an attractive employer brand because it is authentic and trustworthy. Furthermore, it is able to appeal to a broad target group. Visible elements also help to make the brand known. In that regard, we think that it's important for us to be present at conventions and marketing events held at higher education institutes, and we also put stock in experience days and future career days for the youngest up-and-comers, for example. We have also been offering more in-house events for students so that they get to experience the "SWISS world" first-hand.
We don't only invest in our public image though. Such image building begins in the company – with our employees. A particular highlight, and as such, an "ingredient" of the "secret recipe" you mentioned before, was our employee plane two years ago. As a thank you to the entire workforce, it was painted with portraits of our employees before flying to various destinations around the world. Our employees identify very strongly with SWISS. We have made use of this internal "SWISS spirit," and taken it to the outside world. It is a good example of how we have been able to inspire members of staff, both those working for us currently, and those who will in future.
How do you account for the gratifying jump from fourth place to the winners' podium?
We are investing heavily in the concepts of visibility and employer marketing. I think that we have made a large step forward in this regard over the last year. Since the beginning of 2017, a new and very committed team has been working on the concept of employer branding at SWISS. Consequently, we have already been able to boast a number of notable successes in the first year.
Moreover, we are very international, and we are able to offer many interesting career prospects thanks to our integration into the Lufthansa Group, and not only in Switzerland. Added to that is the enormous fascination exerted by the aviation industry, as well as the completely unique SWISS culture that has become well known beyond the company itself.
You have a division in your HR department called Employee Experience that takes care of employer marketing, among other things. To what extent does the work carried out by this division help in the recruitment of new employees?
Employee Experience is the division in our company that takes care of all internal and external HR customer touchpoints. This begins of course with employer marketing, in that we make a broad and knowledgeable section of the public aware of SWISS and get the younger generation enthusiastic about the company. Our colleagues in the Employer Marketing Team work very closely with their colleagues in Recruitment as a result.
The 16 years of experience we have gathered since the founding of SWISS show how important a strong position in the employer market is. We are in the happy position of receiving sufficient applications from high caliber candidates for all sorts of roles now that SWISS has firmly established itself as a brand name. Distinctions such as the Randstad Award also help toward that. That was not always the case.
The employer brand is only half of the story though. We had to almost completely reinvent the way in which we recruit people. Alongside social media channels, which have become increasingly important for almost every company, we have developed an innovative format for the recruitment of our flight attendants with "cabin crew castings," something which proved to be a very smart move. The idea behind them is that we go to our applicants and they can take part in an assessment in their own cities.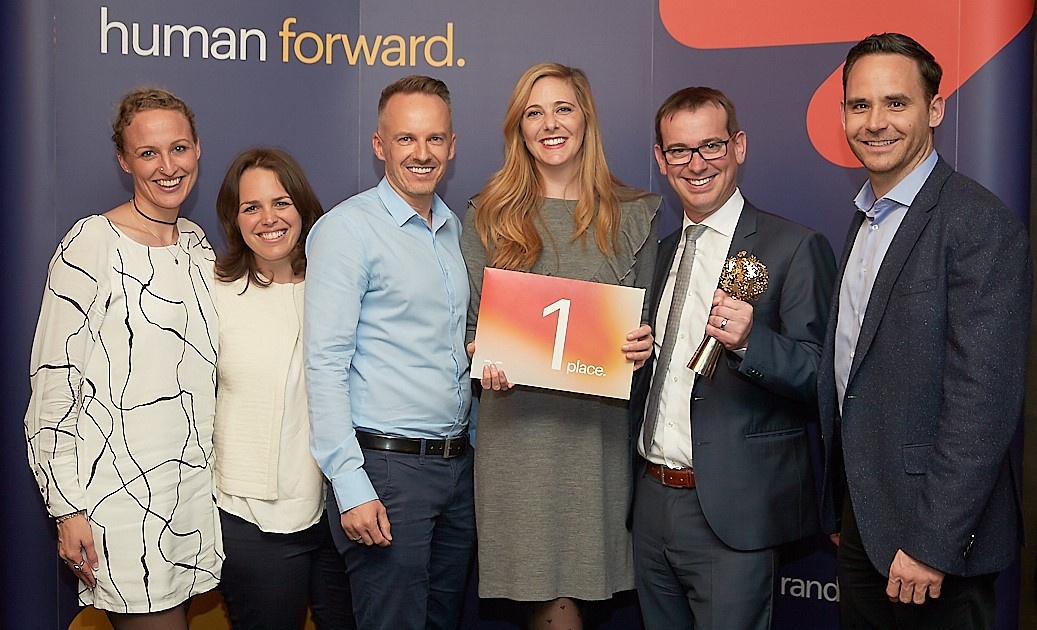 It is expensive to recruit new personnel and train them. What are you doing to ensure that your employees remain committed in the long term?
We offer long-term, secure jobs, something that is highly prized these days. An important point is our generous social security contributions and a broad range of attractive fringe benefits.
In addition, since being taken over by the Lufthansa Group, job prospects have become even better. Not only are there a wide range of roles in our company, but our work locations are also very international. When it comes to their career, our employees have the world at their fingertips, as it were.
Our Employer Branding study this year showed that the two main reasons employees stay with their employers are a pleasant work environment and job security. You have already worked at SWISS for 10 years. Why are you loyal to SWISS, and why do you continue to be so?
The key phrase "work environment" is certainly part of the answer. The work climate and the culture at SWISS are really unique. And even though SWISS is a company that operates globally, Swiss values such as pragmatism and quality are held in high regard here, something that is very much my style. The dynamic both in our company and in the entire aviation industry is unbelievably intensive – there's never a boring day here at SWISS.
What challenges and trends do you see as important for HR in the future? And how is SWISS preparing for them?
One topic we have already been looking at in the last few years which is becoming increasingly important is that of digitalization. With this comes the standardization and automatization of processes, now key requirements for modern and efficient HR management.
Talent management is also "en vogue" in our company. Traditional career development prospects, training opportunities and retention tools continue to play a central role here. The management of the different generations who work alongside and with each other is also part of this. A further challenge is the increasing trend toward cross-border careers.
Overall, SWISS is well equipped for the challenges faced by our industry, as well as in terms of personnel. Our target is of course to secure our position as one of the best employers in Switzerland in the long term.
This interview was conducted in writing.
About the interviewee:
Christoph Ulrich has been with SWISS since 2008 and held various management positions (Occupational Health Management, Shared Services, Compensation & Labor) before being appointed HR Manager on July 1, 2016. He lives in Schaffhausen, is married and has two children.